Year 2@Hewish 2017-18
Term 6  Week 7
The end of the school year! The children have had a busy week, we celebrated the end of term today by baking our own cookies and having a tea party in the shade!
Thank you Year 2 for being such a fabulous class, thank you our lovely messages gifts and cards. We wish you all a very happy and safe holiday and look forward to seeing you as the Year 3 Crew in September!
Week 6
Thank you to the children who joined in with the singing at the school fayre, we are very proud of you!
It was lovely to see so many parents and grandparents join with us for the 150 Year celebrations this week.  The children looked fantastic in their Victorian costumes and had great fun re-enacting a Victorian School day….there was lots of interest in the cane!     The museum helped the children reflect on what the school would have been like when it first opened.  As a class the children have decided that they are glad they are at school now and not in Victorian times!
Thank you for supporting the enterprise sale, the children were very proud of their beautiful lavender bags, which sold out quickly! Next week they will decide how to spend the money raised from the sale.
Have a lovely weekend.
Week 5
This week we have been looking at directional language, half and quarter turns, clockwise and anti-clockwise and as a challenge what these would be in degrees!
In English we continued to read the text 'Halibut Jackson'. The children have been advising the character of 'Halibut' on his decision making.
In PE this week we have had cricket training and enjoyed trying maypole dancing. Children still need a full PE kit in school for the last two weeks please, thank you.
It has been another hot week! Thank you for again for ensuring your children have been coming to school 'sun safe' with hats, water bottles and sun cream applied.
We look forward to seeing you at the school fayre later. I'm sure you've heard the children rehearsing their songs at home!
Week 4
What a hot week!  Thank you for ensuring your children have been coming to school 'sun safe' with hats, water bottles and sun cream applied.
It has been a busy sporting week, with 'multi-skills' on Monday afternoon and sports day on Thursday.  It was lovely to see all the children take part and be supported by so many families, thank you.
In maths we have been using rulers and metre sticks to measure different objects, measuring in centimetres and metres, comparing height and shoe size.
In English we have introduced a new text 'Halibut Jackson'.  The children have been predicting what they think might happen in the story.  We have looked at objects from Victorian times and written descriptions about them.
The Year 2 children at Hewish and West Wick have been asked to perform some of the songs they learnt for the music festival at the Summer Fayre, next Saturday.  They have a letter in their book bags today.
Have a lovely weekend.
Week 3
This week in Literacy we watched the short story 'Something Fishy' we have been retelling the story using role play, story maps and writing. In maths we have continued to look at statistics, pictograms, bar charts and interpreting data.
The highlight of this week was our visit to Heronsmoor for our singing festival. The children joined with Year two classes from other schools to perform all the songs they have been learning over the last few weeks.
Next week we have 2 extra sporting events, Monday we will have a multiskills sports afternoon with the Busy Bees and Year One. Thursday (weather permitting) is our sports day.  Please ensure children have a full PE kit in school, including footwear that fits!  Thank you.  We look forward to seeing as many as possible of you on Thursday.
Weeks 1 & 2
It seems hard to believe that we are already in the second week of our last term.  We have been continuing to use our key text 'The Lighthouse Keepers Lunch' and this week we've been writing a letter as if we were one of the naughty seagulls.  In maths we have been looking at statistics.
We said goodbye to Miss Haspell on Thursday, we spent the morning preparing for a picnic in the field, making fruit kebabs, cookies and cornflake cakes. We wrote instructions on how to make the different items.
We are very busy learning lots of songs for the Year 2 Music festival which is next Thursday, 21st June.  If you haven't yet completed the parent pay permission, could you please do so in order that we can take everyone.
Next Thursday morning, we also have school photographs before leaving for the music festival at Heronsmoor School.  Children need to come into school in uniform please.  They may bring something 'sporty' to change into after their photographs to wear to the music festival.
Term 5 
Term 5 is a very important term for the Year 2 crew. During the month of May they will be completing their SAT's. It is really important that children are unaware that they are sitting a test and aren't feeling under pressure! They are only 6 and 7 after all, therefore we don't talk about SAT's, instead we do fun things that involve these exciting maths and reading booklets. We also get to have our tables in really fun and interesting ways. The children have been looking at SAT's style questions all year and to them it will be like any other day. Please keep this positive attitude to SAT's going at home and don't put too much pressure on them.
If you would like to support your child at home then please look at these links below:
Reading – Please read at least 3 times per week and stop regularly whilst they are reading to ask them different types of questions. Question ideas Here is a link to some questions ideas that can be used to support comprehension development.
Maths –  There are lots of free resources that can support children's maths understanding, https://www.topmarks.co.uk/maths-games/5-7-years/counting is a great one for maths games. There are also workbooks available from places such as Amazon or Wh Smiths.
Writing – Again Topmarks is a great resource for English games. BBC Bitesize also has fantastic resources and games. The best practise of all is getting writing! Get your child writing about anything they want to, whether this might be writing up the instructions or recipe to the dinner that you are making. It might also be a story or recount of what they did t the weekend. The more the better!
16.3.18
What a fantastic week the Year 2 crew have had this week. We
have been fortunate enough to have several visits from some specialists. We started our week with a visit from Nicol @Strongvox who are a housing development company. We had designed and prepared a pitch for a community garden and playground project. It was gre
at to hear some excellent oracy and persuasion skills.
We then were lucky enough to have a visit from Meg @Farmlink which was excellent. We learnt all about plants and trees that you would in the UK. We especially enjoyed learning about the life cycle of a dandelion and how it spreads its seeds.
To finish our week of excellent visitors, we had a visit from a real life bee keeper! He showed us an empty hive that he uses as part of his colony. We learnt all about bees. We know now that there are worker bees, drones and a single queen bee. It was really important to understand how and why we should care for bees. Did you know that if there isn't a new queen growing and the main queen dies then the whole colony of bees will die? We found this fascinating!
We think the most exciting part of our week was Friday. We have been learning about Earthworms and how they are good for the soil. Throughout the week we have been collecting facts and writing non-chronological reports. To finish our project we spent the afternoon getting muddy making wormerys! 
Thursday 1st March 2018 
Due to the severe weather warning we will close 

tomorrow

 at 

1pm

 on both campuses. We expect to be open in the morning but will continue to monitor the weather and let you know as early as possible if the situation deteriorates. #safetyisparamount.
No World Book Day costumes tomorrow please. Warm clothes instead. We will rearrange the whole day once the weather improves.

Term 4
Welcome back! It has been a great start to Term 4. We have been using a resource called Pobble 365 to inspire our writing this week. We used the resource the 'Garden of life'. We used it to inspire an adventure story. We have even been learning how to create suspense by describing a characters actions. Please pop in to read them.
As promised I have attached a copy of our maths calculation policy which shows the methods we use for teaching maths. ADDITION Division Mental progressions Multiplication Subtraction
Over the next coming weeks we have lots of exciting things happening. On 12th March 2018 we have a special visit from Nicol from a company called Strongvox. She works for a building company who have planning permission to build a number of houses in West Wick. As part of our learning theme we are going to be planning and designing community gardens and playgrounds. We are then going to be pitching our ideas to Nicol. This is really exciting, I can't wait to hear the fantastic ideas the children come up with.
Term 3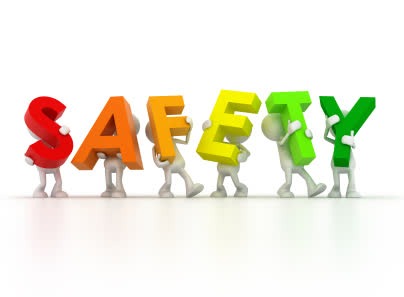 What a fabulous week we have had for Safety Wee
k 2018. Thank you to our Spiritual Team for planning such a wide range of activities. We had a visit from the Police, Fire Service, a GB Athlete and we even participated in some mindfulness training.
This week also saw Amelie's turn to lead our Spark Speech session. She spoke beautifully about the Oxen and even had a range of old coins collected by her grandfather to give out. Well done Amelie!
Week 4
We have enjoyed using different objects to help us understand division. We have enjoyed working collaboratively to solve problems. We have mastered multiplication and now we have moved onto division. 
This week saw another spectacular spark speech. This time presented by Harrison. He taught us all about the different types of sharks! It was fantastic. 
Week 3
Spark Speech has returned! As a crew we love this time, it is always exciting to see the different ways that passions can be shared. This week saw the fantastic Daisy share a series of baby photos and her baby box. She was very confident and brave! Thank you for sharing your cute baby photos Daisy. 
Week 2 
This week we have started our fantastic new book titled 'Lila and the secret of rain'. It is a fantastic story set in Kenya about a little girl who goes on an amazing adventure to save her family from a drought. We have talked a lot this week about the differences in weather around the world and we have looked at the seasons. We have also been learning and applying some new skills this week which are expanded noun phrases (e.g. the scorching, hot sand), adverbs and using conjunctions to extend our sentences. We have seen some fantastic descriptions of an African village. This week we have been using our learning theme to support our maths learning. We have been transported each day to a carnivorous garden centre which has helped us to apply our thinking.
As our new value this term is perseverance we started our week thinking about a time they have had to persevere and never give up. I was blown away by the maturity being demonstrated and the ways they strive to achieve each and every day.
Our fantastic Learning Theme this term is 'How does your garden grow?' It is very exciting, we have tried to spice it up and so we have started off our theme looking at killer plants. We have been learning about Venus Fly Traps and Sundew plants. Sundew plants as we discovered are covered in sticky glue like balls that help them to catch their lunch! We completed a mini science investigation into what we thought would catch more flies (or rice crispies) honey or water. It was a very sticky investigation! We dipped our fingers into the liquid and then into the rice crispies (flies) to see how many we could catch. It was very exciting. We found out that honey was the best material to catch our lunch!
Week 5 
PLEASE PLEASE PLEASE can all children collect a 2L plastic bottle and bring it into school next week. We are going to be exploring different methods to create rockets! 
Week 4
Things week I asked the Year 2 crew what I would have learnt about them this week, they thought:
We really like drawing, the parachute is our favourite and we are really caring!
I have seen all of these things this week. We have been thinking about positive rewards that we can earn with good behaviour, this week we got to play with the parachute on the playground as a reward. The Year 2 really really like the parachute! 
They have also been working really hard on sewing 'seeds of kindness' throughout the classroom and making sure that they are acting as a crew. We have watched some clips from the movie 'Inside Out' to help us explore emotions. We then thought about what we could do to support people who are experiencing different emotions. I have been very impressed by the maturity and empathy shown by the Year 2 crew this week. 
Week 4 Spellings- dge and ge sound for j 
Helpful Spelling rule – -dge is usually used when the /j/ sound comes right after a short vowel sound e.g. badge
(bridge). -ge is used when the /j/ sound comes right after a long vowel sound e.g. huge
Words to practise – badge, edge, bridge, dodge, fudge, age, huge, change, charge, village
This week we have enjoyed using practical resources such as Dienes blocks and Numicon to help us understand place value. We have played matching games with number cards and words and we even played a game of snap! We have learnt how to use the bar model to partition 2-digit numbers into different ways, some of us even challenged themselves to partition 3-digit numbers!
Week 3 Spelling rule is – ce, ci, cy
race, ice, cell, city, fancy, face, space, bicycle, circle, spicy
Week 2 – 
English – This week we have been deepening our understanding of noun phrases and extended noun phrases e.g. the big mountain (Noun Phrase) or the big, blue and beautiful mountain (expanded noun phrase). We had a brilliant visit from Ben Peters who is a real life explorer! He came in to talk to us about the adventures that he has had and the adventure he is about to go on where he will be paddle boarding down the blue Nile. We were very inspired by this and we have planned our own adventures! We will use these to write our own adventure stories like the Owl and the Pussycat. 
Maths – We have been thinking about the value of digits. We have been using lots of mathematical vocabulary such as digit, value, tens, ones, odd and even. We have really enjoyed using concrete practical resources to help us understand numbers. On Friday we played a match up game which was really fun! 
Learning Theme – We really like to do our learning theme throughout our day and this week we have been learning about Christopher Columbus in more detail by comparing his boats to the boat belonging to the Owl and the Pussycat. We have spent time learning facts and we will be using these to write a fact file on Christopher Columbus. On Friday afternoon we learnt about Andy Goldsworthy who is an artist that uses natural resources to make sculptures. We worked with the Year 1 crew to learn about Christopher Columbus's ships and we used the natural resources in our area to make our own ships. 
Need to know: Next week our spellings for the week is going to be 'wr'. If you would like to practise these with your child at home the words to practise are:
write 
written 
wrote 
wrong 
wrap
wrist
wreck
wrestle
wriggle
Week 1 – What an excellent first week. I have been really impressed by the beautiful behaviour that I have seen this week.
To kick off our learning theme we had a fantastic WOW day where we had a special visit from Pedro who was a time traveler. He had sailed with Christopher Columbus. All of the children really enjoyed this and participated really well. We then spent the afternoon making imaginative treasure maps of our school which was great fun!
In English this week we have started looking at our text of 'The Owl and the Pussycat', we have been learning how to use adjectives to describe a setting and how to write noun phases. It has been fantastic to see the amazing vocabulary that we have in the Year 2 crew.
In Maths we have been developing our knowledge of numbers to 100, we started off the week by practicing writing numbers to 100. We did this by making our own snakes and ladders boards with our very own long ladders and wiggly snakes. We really enjoyed playing these with a partner in the afternoon.
What an excellent first week, I am looking forward to seeing what next week has in store!
We hope that you have all had a wonderful summer holiday and are feeling refreshed and ready for a new term! 
We am looking forward to getting to know everybody even better and starting this new journey with the Year 2 crew. 
Useful Information 
On Tuesday 5th September 2017 the Year 2 crew will be participating in their WOW day to get the new learning theme kick started. Please can all children come to school on Tuesday dressed as an explorer! The new learning theme is called 'Who is the greatest explorer?' and we have got a very exciting visitor coming into join us! On a house keeping note if you haven't already paid for this please can it be paid for via parent pay prior to the day. 
Thank you, we are looking forward to an excellent year ahead. If you ever have any questions please ask and if you think you need longer than please feel free to make an appointment with me! 🙂